Our Team
Our Team Members are the heart and soul of our firm. Integrity, respect, teamwork, achievement, ethics and innovations are the guiding principles of our team. By living our values we will continue to "build the best" and earn the right to serve our clients tomorrow and into the future. Besides a vibrant and enthusiastic team of young professionals with good academic background, our team of professionals comprises of persons with diverse and rich expertise recognized and honored for their outstanding services in the various fields of law.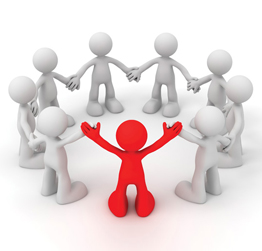 MR. MOHIT KAPUR
Advocate
Mr. Kapur leads his team right from the front. As Law Graduate from Bhopal, Mr. Kapur is into active practice since 1984 and is regularly appearing before the courts and other judicial platforms and quasi judicial bodies in the Punjab Region. With an extensive experience to his credit , Mr. Kapur specializes in all kinds of civil, property, revenue and matrimonial matters and with his sharp analytical, reasoning and arguing skills, he is highly recognized by the clients and judiciary alike. He also specializes in providing legal consultancy and representing the Non Resident Indians across the world in the Indian courts. Over the years he has successfully dealt with matters Adoptions (Inter-Country - CARA), Divorce, Matrimonial Issues, Property matters, Family Property Inheritance Disputes, Wills, Illegal Grabbing of Property, Land-Lord and Tenant Disputes, Criminal Bail Applications, Murder charges, Frauds, Cheating cases, Stay Orders, Civil Disputes, Recovery of Debt, Education Matters, Education Instutional Disputes, Company Labor Matters, Surrogacy and with his hard work, dedication and intelligent approach towards his work he has taken the firm to greater heights and has established himself as a force to reckon with in the present scenario.
MR. SUKHDEV SINGH
Advocate
Mr. Singh is attached to the firm in the year 2001. After graduating in law from Punjabi University, Patiala, he has been appearing regularly before the District and Session court. He specializes in revenue matters and his knowledge and proficiency in law proves to be the asset for the firm.
Ms. Bhavna Kapur
Advocate
Graduated from Guru Nanak Dev University, she is practising as an advocate at Punjab And Haryana High Court, Chandigarh since 2017. Her expertise includes rent matters, property disputes, writ petitions, arbitration and ADR, motor accident claims, consumer legal services and criminal complaints. She is also a legal aid counsel for the High Court Legal Services Committee, Chandigarh.
Apart from successfully handling matters at the High Court, she is also active at the District Courts Chandigarh, State Consumer Dispute Redressal Commission and various other Tribunals. She is also a National Certified Capital Market Professional.
Mr. Rakesh Gupta
Advocate
Mr. Rakesh gupta handles the jalandhar chamber of the firm.He graduated in law from Guru nanak dev university.With an experience of over 10 years, Mr gupta specializes in civil and revenue matters
Nitish Arora
Advocate
Nitish Arora Advocate, who has passed out B.A.L.L.B. (Hon's) Degree from Panjab University, Chandigarh, and is a holder of certificate from World Intellectual Property Organization. Also he has to his credit Post Graduate Diploma in Cyber Laws and Alternative Dispute Resolution from NALSAR UNIVERSITY, HYDERABAD and is dealing with Arbitration matters, intellectual property litigation and litigation relating to cyber crimes in addition to all types of Civil, Accident Claims, Consumer Disputes, criminal, matrimonial and revenue matters. He is actively in to practice since 2010. Nitish Arora has been independently handling the legal matters M/s Steel Authority of India, M/s Cholamandalam, Investment, Finance Company, Capital Local Area Bank Ltd. and HDFC Bank Pvt. Ltd.
CS Aditi Kapur Arora
Advocate
As a young and dynamic associate of the firm, Aditi brings an innovative spirit to the team. She is an Associate member of the Institute of Company Secretaries of India. After her graduation in Commerce, She pursued a gradation in law. Maintaining her brilliant academic record of being a merit holder in B.Com, Aditi topped the university in LLB also. She is also a Six Sigma Green Belt certified.
Her expertise includes Corporate laws, management consultancy and BPR solutions. Her unparallel skills of drafting and communication proves to be an asset to the firm. She is also a regular faculty member in the programmes organized by institute of Company Secretaries of India.
Manish Luthra
Advocate
A law graduate from Punjabi University, Patiala in the year 2008, Mr. Luthra has been attached to the firm since past 3 years. He expertise's in criminal matters and handle all the criminal cases of the firm.
Mr. Surinder Kumar
Advocate
A law graduate from Punjabi University Patiala, MR Surinder in a fresh associate of the firm.
Ms. Sandhya
Sandhya completed her Law Degree from Punjabi University Patiala in the year 2010 and is actively associated with the firm.
Dharamveer (Bunty)
Office Manager
(Contact no: 9888173673)
Manjit Singh, Rajan
Clerks